Ever since I am born, I am always excited during this festival time. But this year, due to this Corona Pandemic everything is in slow pace. This pandemic has been around for months now, but we have to celebrate our Festivals by laying special emphasis on our health and our little ones. Kids can't sit at home every time as this is going very monotonous for them, especially in Festivals. As our festivals are now around the corner with Dussehra, Diwali and then most awaited Halloween & Christmas. This is a wonderful time for family get together, eat, cook & celebrate. In India, everyone started the Deep cleaning in these Festivals, likewise I was also talking about it yesterday and the biggest concern i was facing is "what will my kid do when I will be doing this cleaning & Dusting Work?"
I have got great ideas to keep them busy while I am away!
Dussehra & Diwali comes with Rangoli designing, Diya Decorations, Dandiya nights, Card making and lot more. Let's get started with the easy & simple Fun Ideas to engage our little ones and also make them aware about the rituals & Ceremonies of our vast Culture.
1.Diya Decoration: This is the best activity to engage kids.  It is said that people of Ayodhya celebrated the homecoming of their King Rama by lighting Diya's.
Things required:
3 Diya's.

Acrylic Paints ( Red/Green)

Glue/Fevicol

Paintbrushes.

Stones ( Fake Pearls)

Glitters
1: Start painting your Diya's with different colours and let them dry. Make sure you apply block colours like (Pink, Red, Orange, Golden), Add two coats to cover up Cracks.
2: Once the paint is dries, apply glue on the rim of the Diya and paste stones or peals on top of it. You can also use contrasting colours on Diya, inside one colour & outside other. We can add multiple pearls, dried flowers or stones on the rim with the golden outline.
Painting Diya's is the fun activity with kids as this is a part of our tradition.
It's a simple activity, we can do with our kids, or in group.
2: Print, Colour, Cut & Play:
Here is the sheet for the little ones, where they don't have to do anything hard, just need to print it, colour it in their own way and cut it.
They can do it with Crayons, Water Colour or with Pencil colour. (Easily available at home)
Its ready! 🙂 (Supersonic, Fast & Done)
3: Handmade Card/ Card Decorations:
This is the activity where you can see the talent of your kids 😊
Materials:
Cardstock
 Stencils/Ruler
Markers/Colours
Glue/Fevicol
Sequins/Beads/Ribbons
Scissors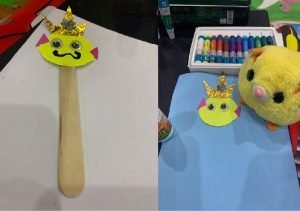 .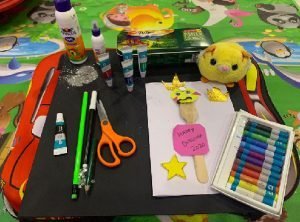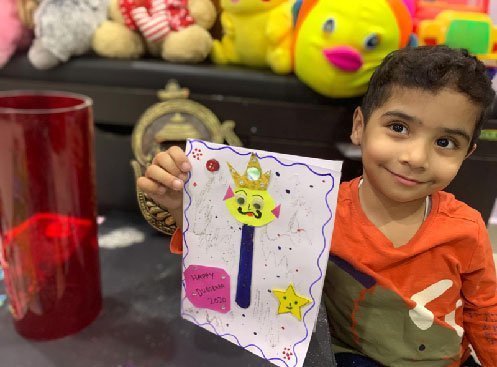 I have many ideas for these festival Seasons but these 3 I found pretty easy to engage kids.
Hope you like it!
If you have any more ideas, you can share with me in the comment section.
I would love to the new ideas from busy Mommies!. 
I will share more views on my upcoming article related to kids for Festivals.
Lastly do not forgot to join us if you love to get access to all these ideas that I share on this blog, be the awesome Mommies by Subscribing here.
Also make your you check your emails as sometimes emails end up in Junk/Spam folder. You can mark my email's as NOT Spam, so that you won't miss any article!
Loads of love to Kids!