Add Your Heading Text Here
7days/Week Days Name in English, Hindi and Sanskrit- सप्ताह के नाम अंग्रेजी , हिंदी और संस्कृत में
The week is also colloquially called Hafta, which has a total of 7 days. The names of 7 days in a week are different in both Hindi and English languages and are different in the Sanskrit language. We are often taught about 7 days of the week in school but we should know the names of all the days that come within such a week.
Also Read: 9 Smart Toys Collection For Every Age Child
हफ्ते में सात दिन होते हैं। चलो सीखें 7 दिनों के नाम अंग्रेजी , हिंदी और संस्कृत में कैसे लिखें?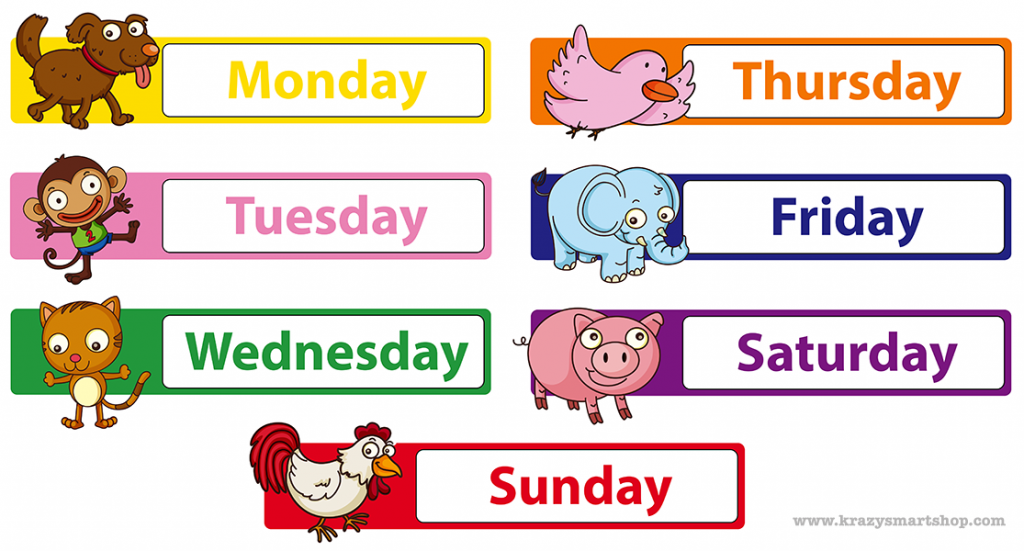 Sr. No.
Week Days Name in English
Week Days Name Pronunciation (उच्चारण)
Week Days Name in Hindi
Week Days Name in Sanskrit
1
Sunday
सन्डे
रविवार (Ravivar)
रविवासरः,भानुवासरः
2
Monday
मंडे
सोमवार (Somvar)
सोमवासरः, इनदुवासरः
3
Tuesday
ट्यूज़डे
मंगलवार (Mangalvar)
मंडलवासरः, भौमवसरः
4
Wednesday
वेडनेस डे
बुधवार (Budhvar)
बुधवासरः, सौम्यवासरः
5
Thursday
थर्सडे
गुरुवार (Guruvar)/
बृहस्पतिवार (Brihaspativaar)
गुरुवासरः,बृहस्पतिवासर
6
Friday
फ्राइडे
शुक्रवार (Shukrvar)
शुक्रवासरः, भृगुवासर
7
Saturday
सैटरडे
शनिवार (Shanivar)
शनिवासरः, स्थिरवासर